North Brisbane Smash Repair Specialists
If you are looking for the best Smash Repair, Panel Beater & Spray Painter service in Brisbane with the highest quality finishes.
Then you have come to the right place!
DON'T LET YOUR INSURER TELL YOU WHERE TO GO
You have the right to choose the right repairer for your vehicle. If you need repairs for your vehicle, insist on the best – come to a Northside Smash Repair Services workshop!
Welcome to Northside Smash Repair Services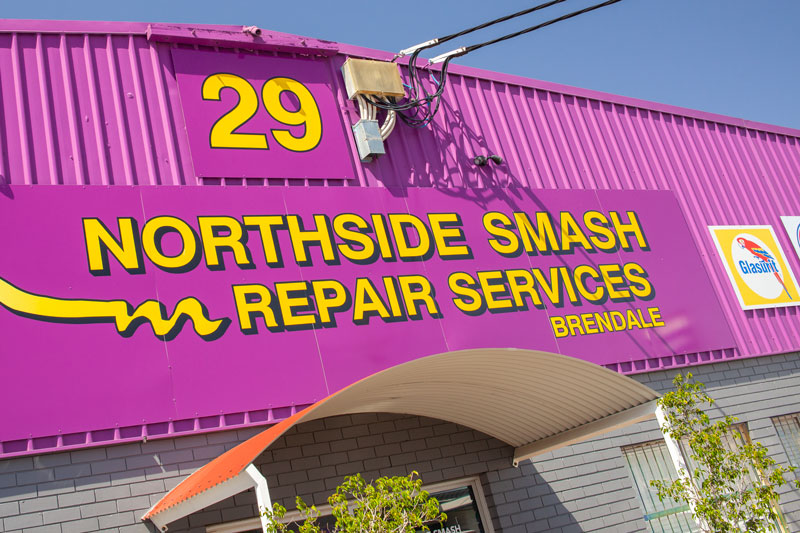 Established in 1982, Northside Smash Repair Services has provided quality smash repairs for all makes and models of cars throughout Brisbane's northern suburbs for almost 40 years. Now with three convenient locations in Brendale, Stafford and Everton Hills, owner Steve and his expert team of nearly 50 staff can help you with any manner of smash repair, spray painting or restoration project.
Since starting the business, Steve has worked tirelessly to ensure that he always provided his customers with the best Smash Repair, Panel Beater & Spray Painter service in Brisbane. To do this he understood that he couldn't sit still, he needed to ensure he was always at the forefront of his industry and utilising the latest innovative technologies. This enabled him to ensure customer satisfaction whilst building a reputation for excellence in the Panel Beater, Smash Repair & Spray Painter industries throughout Brisbane. Everything we do is to be Brisbane's best smash repair business.
To find out more about what we can offer you, or to arrange for a quote on your repairs, give us a call today!
get in touch today!
FREQUENTLY ASKED QUESTIONS
Do I need to arrange a visit beforehand?
While staff at all three of our locations do their best to ensure anyone that visits is given the best service possible, to ensure satisfaction we recommend you arrange a visit in advance by calling the site most convenient to you.
– Stafford 3356 8728
– Brendale 3205 8933
– Everton Hills 3353 3089